Jacksonville Florida commercial photographer Joseph Anzalone specializes in Glamour, Boudoir, Head Shot Photography for Actors | Models | Business, and Advertising Photography.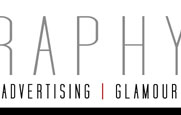 Contact our office for current Actor and Model Headshot rates / Comp Cards & Zed Cards (call for details)
Your headshot is one of your most important assests. You need one that will get the attention of the casting diretors and agents. That's what we do!
---
COPYRIGHT © JOSEPH ANZALONE, ALL RIGHTS RESERVED
JOE ANZALONE, PHOTOGRAPHER | VIDEO PRODUCER, JACKSONVILLE, FL 32223
SITE MAP